Buy a Kindle Version of Lisa's book today for 99 cents and a get a Free 1 Hour Strategy Consultation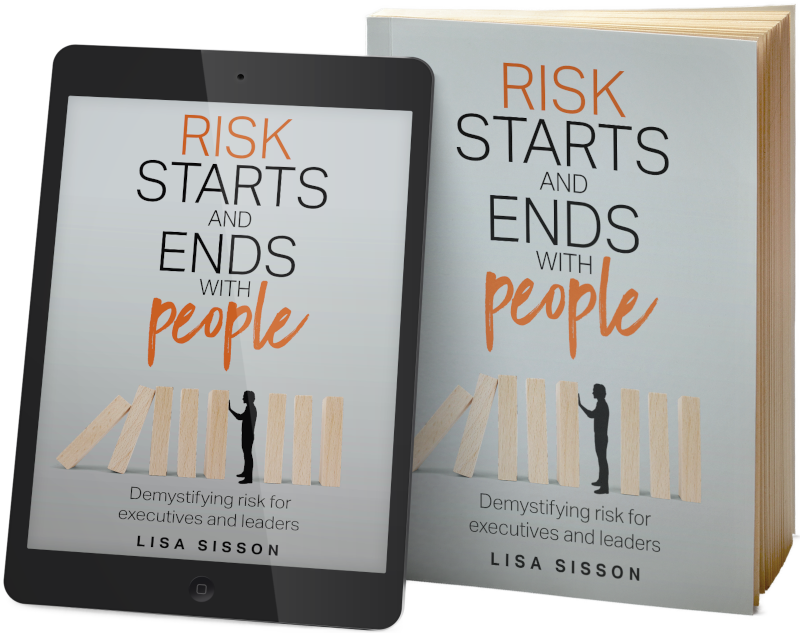 Kindle Promotion
Finishes

in:
To celebrate the launch of our founder, Lisa Sisson's new book we're dropping the Kindle price to just 99 cents for 2 days only and offering a free one hour strategic risk management consultation.
Simply buy the Kindle version for the book within this limited offer that runs on the 23rd and 24th of September 2021 AEDT and follow the instructions below.
STEP 1
Buy the Kindle for 99 cents
NOTE: Also available for 0.99 USD at amazon.com; 0.99 GBP at amazon.co.uk; 0.89 EUR at Amazon European sites; 0.99 CAD at amazon.ca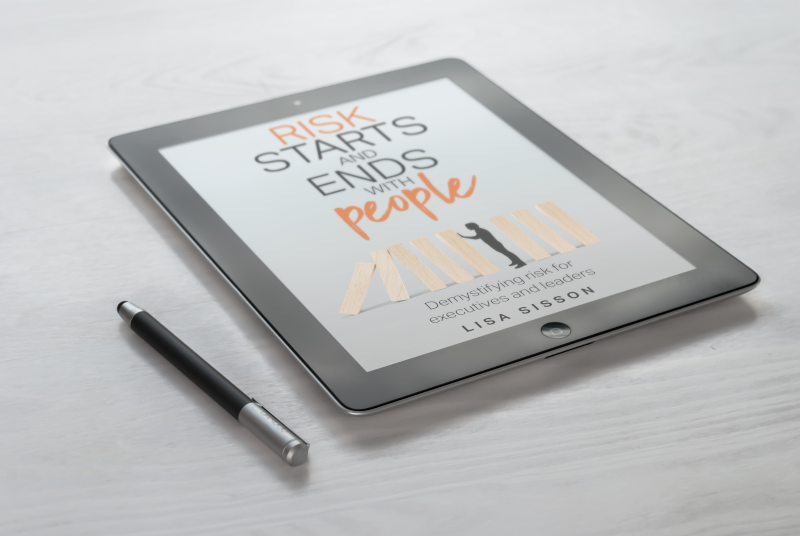 STEP 2
Make a note of your Amazon number

STEP 3
Read the book and, if you like it, review the book on Amazon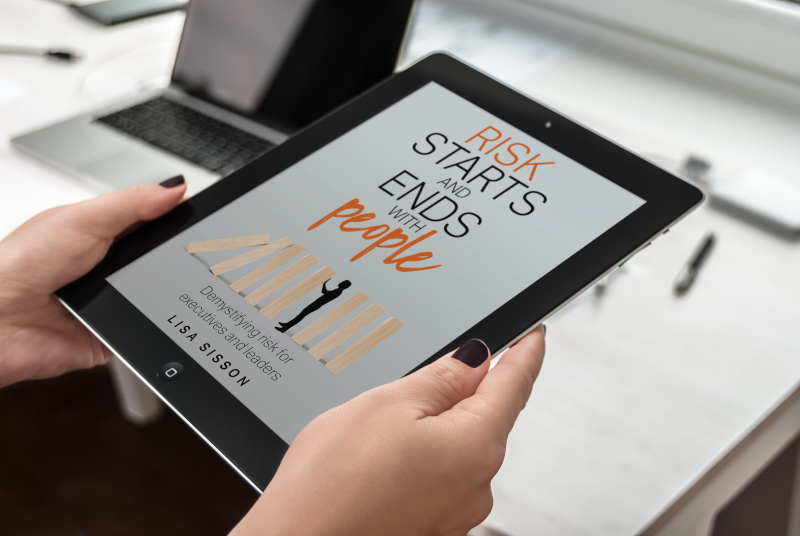 STEP 4
Capture your Amazon Order Number taken before midnight on Friday, 24 September AEDT (before the timer runs out), and then send a link/screenshot of your book review in Amazon before the end of September.
Email Your Order
Confirmation & Review
"This insightful body of thought genuinely gets to the
heart of risk whilst offering innovative methods that
empower people to make a positive difference."
– Mark Crosweller AFSM. Founder of Ethical Intelligence and Former Australian Government Director General of Emergency Management.
Join the online launch of Lisa's new book "Risk Starts & Ends With People" taking place on Wednesday, 6th of October 2021 at 9.30am AEDT.
The book was written to demystify risk for executives. Lisa is on a mission to introduce a new perspective on risk, with a wider goal to unlock opportunity in organisations.
If you are a leader who wants to unlock the full power of your people to pre-empt, recognise and respond to risk, then this book needs to be in your hands. You will soon realise it isn't just about risk, it is equally about the power of people to open up new opportunities for your organisation.