Our risk management services are inspired by our purpose, to create a safer world. We do this one organisation at a time; one community at a time; one person at a time.
Ours is a unique perspective on risk. We believe that risk starts and ends with people. That's why people are at the core of our System 4 Risk, S4R, which sits at the heart of our unique, evidence-informed, proprietary approach; our PROTECT framework. All of our services, capabilities and programs are built around this framework.
We're transforming the way organisations approach risk, helping leaders discover that risk is the pathway to opportunity. Are you ready to take a better approach to managing risk?









Unearth believes in the power of people. That if your people are motivated and supported the right way, they can become your organisation's greatest risk management asset… your 'risk sensors.'
This is why our team have created self-paced risk-based e-learning courses that are developed with people at the core. We know that making a change to how your people approach risk is about providing a new perspective and mindset towards risk. The need for your people to be self-aware and have situational awareness.
Your employees touch every aspect of your business; from day-to-day operations, engaging with customers, utilising technology, creating your processes and policies, to making decisions and taking action (or inaction) that affects your business daily.
Unearth's specialised e-learning programs are complemented with workshops, programs, and consulting services. Each designed to support your journey to use risk as a pathway to transformation.
The Unearth Insider Threat training module has been guided by practitioners, psychologists, and learning experts, and contains activities, case studies, and self-assessments to enhance learning.

We offer a range of workshops across two distinct sectors.
Corporate Risk & Insider Threat
Public Safety & Community Recovery
Our Corporate Risk workshops are led by Unearth's Principal and Chief Risk Strategist, Lisa Sisson.
Our Public Safety and Community Recovery workshops are led by our Change Leadership Specialist and Public Safety expert, Iain Mackenzie.
If you would like to understand the most appropriate path to clarity for your organisational risk strategy, please get in touch for an initial
discussion.

A seven-part series as a starting point for organisations and communities who are considering a people-centred risk strategy. Through each session we share aspects of our unique perspective on risk, insights into our PROTECT framework and PUBS within two distinct sectors.
Corporate & Government
Public Safety & Community 

Our programs are built around our unique, evidence informed, proprietary approach to PROTECT THE HOUSE.
A powerful by-product of our approach is that, as well as mitigating risk for organisations, it also opens up opportunities.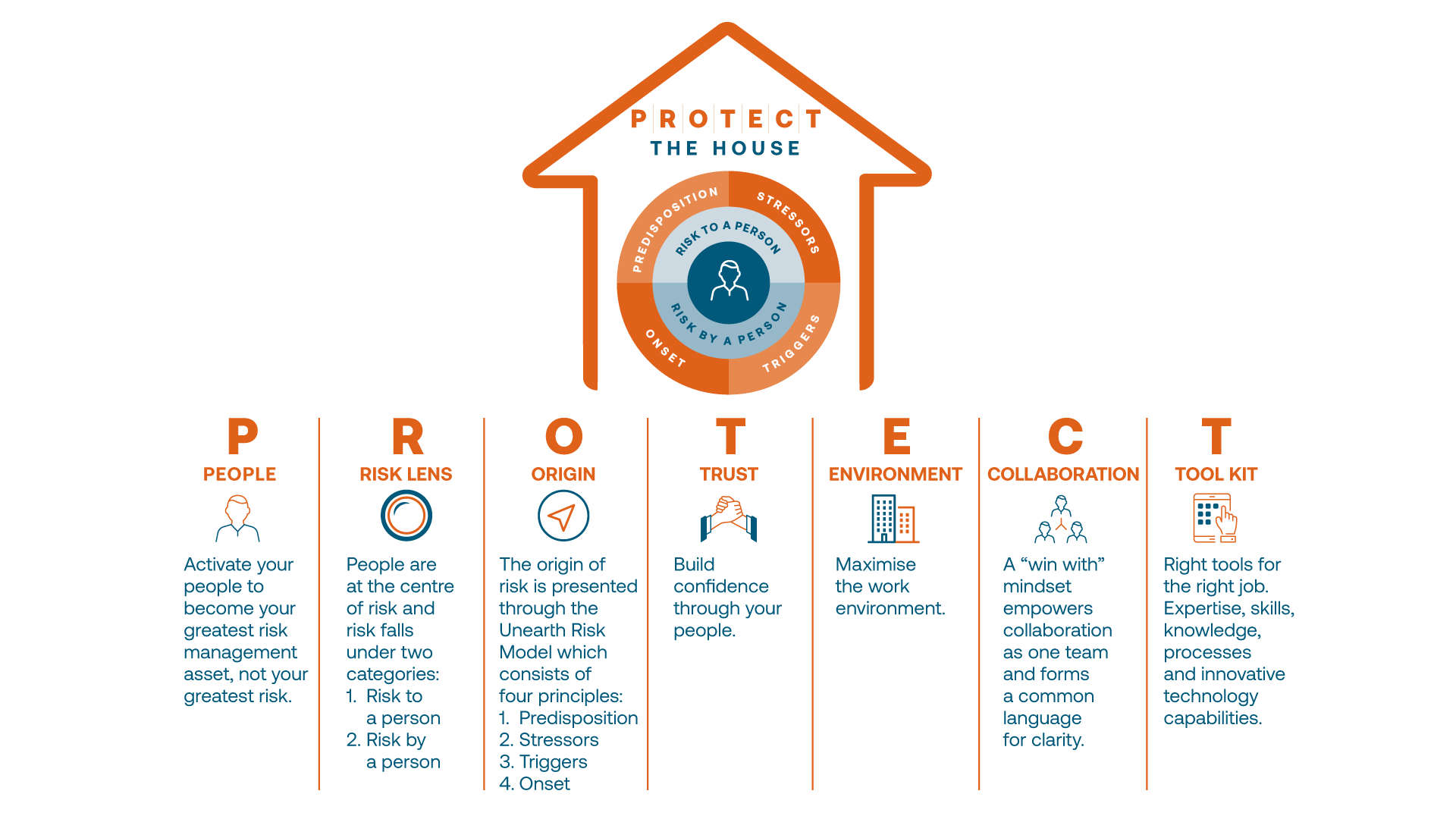 Beyond our core products, we offer consulting services to government, corporate and non-profit organisations. Our services include supporting clients who need help with specific problems relating to a risk management approach, providing support for a tender, or reviewing an organisation's current risk profile.

Lisa and Iain are passionate speakers that you can book, either or both, to speak at your event or conference, or privately to your leadership team or Board, or even your customers.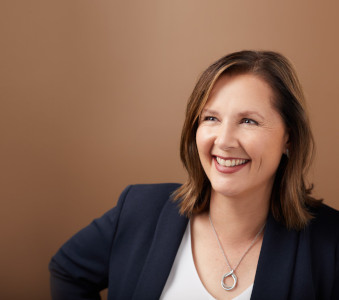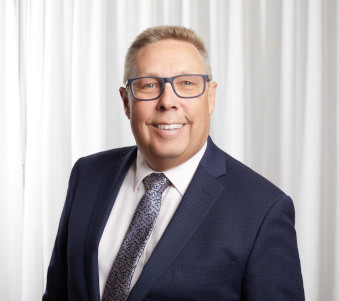 There is the ability to bundle services or speak with the Unearth team regarding your specific needs.
You may like to have Lisa and/or Iain to speak at your event or conference, or privately to your leadership team or board, or even some of your customers.  Make the session more meaningful with a signed copy of Lisa's book, 'Risk Starts And Ends With People' for each attendee.
You may like to select a standard bundle or speak with us to customise a bundle for your needs.






Unearth's purpose is to create a safer world. That leads us into the workplace and into communities. We also know that to make impact at the level we want, we need the expertise of professionals with specific skillsets. That is why Unearth has a Partner Ecosystem that provides access to other purpose driven and 'game changing' specialist companies locally and internationally.
Each partnership is aligned to Unearth's purpose and values, and the services and capabilities provided by our partners are complementary to our own and sit within our PROTECT framework, providing an exciting opportunity for our customers to leverage.