You may like to book Lisa and/or Iain to speak at your event or conference, or privately to your leadership team or board, or with some of your customers.
Both Lisa and Iain are passionate presenters and you may like to make the session more meaningful by having each attendee receive a signed copy of Lisa's book, '
Risk Starts And Ends With People
', through a
bundle
.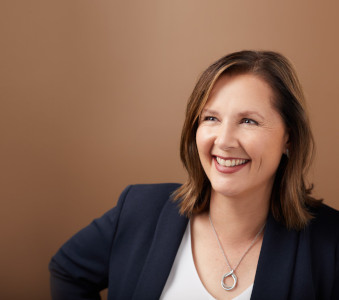 Author, speaker and founder of risk consultancy, Unearth, Lisa Sisson is driven by a strong sense of purpose. Her mission in life and business is the same – to create a safer world.
Lisa believes when people feel safe, they are empowered to give their best efforts without fear of failure. This purpose underpins her work at Unearth and has driven a unique perspective within an industry that is heavily process and technology driven.
Lisa's three decade career includes two decades in technology and services with global brands and niche specialised companies, where she built a reputation for tackling the hard problems that most shy away from.
Since founding Unearth in 2013, Lisa has worked with national security, emergency services and some of Australia's largest commercial brands. Her background with specialised analytics in areas like insider threat and human behaviour, cyber, plus threat and hazards has delivered outstanding results for Unearth's clients; on more than one occasion, creating history.
Today Lisa helps leaders who feel distracted and overwhelmed with "managing risk", by demystifying and tackling risk within their organisation.
Lisa's first book and Amazon Best Seller – "Risk Starts And Ends With People" – was released in September 2021 and is available at all major online bookstores.
Lisa brings a whole new perspective to the way organisations understand and approach risk. She is available as a contributor to panel discussions and she speaks with passion and eloquence on the following topics:
Risk Starts And Ends With People
Risk management has become increasingly cumbersome, costly and a distraction for many organisations, but once you understand that people are at the centre of all risk, you can move forward to empower your greatest risk management asset… your people.
This Keynote invites an audience to understand how to:
Unlock the value of your people to mitigate risk and open up opportunity
Break risk down so you have no need to fear it
Build a healthy and productive work environment with an engaged and motivated workforce
'PROTECT the house' – your organisation – with an innovative and practical approach to risk
The Safe Zone: Risk Management's Greatest Asset
One of the fundamental steps in positively turning the dial on risk management is creating a Safe Zone. This can be a challenge in organisations that have a punitive or adversarial culture. But if people in an organisation experience negative consequences when they fail, there is no incentive for them to work collaboratively to reduce risk, resulting in a culture of concealment, secrecy, cover-ups, blame-shifting and scapegoating. Not only is this a toxic environment in which to work, it also creates blind spots of internal risk, which become almost impossible to identify or mitigate.
By creating a Safe Zone, we build an environment that allows people to feel safe to succeed without fear of failure, and without ramifications on the business. Because it's only when people feel safe to fail, that they also feel safe to succeed. By creating a Safe Zone in your organisation, you will support the development of your organisations' greatest risk management asset, your people. Your people become the risk sensors of your organisation.
Risk And Opportunity: Two Sides Of The Same Coin
Risk and opportunity are the opposite sides of the same coin. 
Risk is uncomfortable topic. Which is understandable, as there are responsibilities associated to risk and often significant consequences. The thing about planning for risk is that it can make us fixate on potential threats. To protect what we value most, we can become so worried about the things that might happen that we introduce systems of protection, which are themselves sources of risk. The introduction of processes to reduce risk or human errors, can create overhead that slow down our businesses. Not to mention frustrate our employees and even create a culture of suspicion and mistrust. At times this can been seen to cause more harm than the original threats we hoped to protect ourselves against.
But risk is not something you need to fear; you just need to understand it. Even though it can be uncomfortable to do so, there is reward in the right type of effort, which is why the quote by Joseph Campbell is relevant, "The cave you fear to enter holds the treasure you seek."
Move beyond the anxiety and explore a new perspective on risk, unlock the power of your people to become your greatest risk management asset. Because you need to focus on risk, with, through and by your people if you are truly going to solve your risk exposure.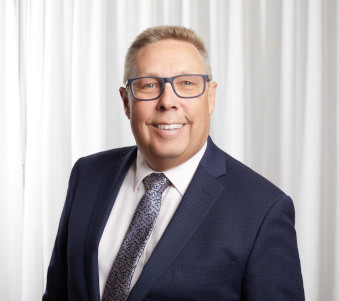 Strategist, Advisor and Change Leadership specialist, Iain believes that meaningful change is only possible when people are at the centre of thinking, planning and the execution.
Shaped by forty years in the Public Safety sector, Iain is passionate about improving outcomes for people and their communities. Listening to the stories of individuals in their most trying times, Iain's mantra is that it doesn't matter how we feel about the job we have done, what matters is how we have made others feel.
From first responder, Deputy Commissioner of Fire & Rescue Services, Queensland's Inspector-General Emergency Management, to Senior Advisor to the Commonwealth's Minister for Emergency Management through the 'black summer' bushfires, Iain has been a driver of some of the biggest changes to how emergency and disaster management has evolved. He is recognised for expertise in the fields of disaster management, disaster risk reduction and resilience building, having led reviews into some of the Nation's largest natural disasters.
An Adjunct Professor with Griffith University, Iain holds a master's degree in Leadership and Management (Policing). Iain knows and understands the importance and value of authentic engagement and builds strong relationships by engaging with a full and diverse range of stakeholders at all levels of government, not for profit organisations and private enterprise.
Iain is an accomplished public speaker and presenter, having delivered international development programs here and abroad and presented at national and international conferences on change leadership, disaster management, and strategic planning.
With Iain's passion and drive to create a pathway to improve how we approach disaster recovery and drive an outcome that centres on the needs of communities, makes him a valuable contributor to a panel discussion or as a key speaker at your next event or to your team. Iain can speak on a range of topics including:
Does Your Recovery Plan Pass The PUBS Test?
Disasters are not unpredictable, just unpredicted. Past recovery planning has focused on damage. Future planning needs to focus on people first. It also needs to be bi-partisan and delivery a better future for people and their communities.
In order to deliver a better future, we must recognise and rectify our past failures. That is why Planning Under Blue Skies (PUBS) is where the best recovery planning starts. Today… under blue skies.
Recovery is more than restore, repair, replace and rebuild! True recovery needs an understanding of the full consequences, not just the impacts.
With all the best of intentions, with all the current planning, for all the policy work, the research, recovery after every major event, we continue to play catch up… why?
Drawing on his experience of leading operational responses to multiple disaster events including Tropical Cyclones, Wildfires, Floods and Urban Fire and Rescue events, in this keynote, Iain offers insight into crisis leadership. This includes: 
The critical aspects of leading a multi-disciplinary organisation;
The challenges of working within the bureaucratic and political aspects of government;
The importance of independence, transparency and honesty when serving the needs of the public; and
The personal and professional challenges this can present.