Download Chapters 1 & 2 of the book for FREE.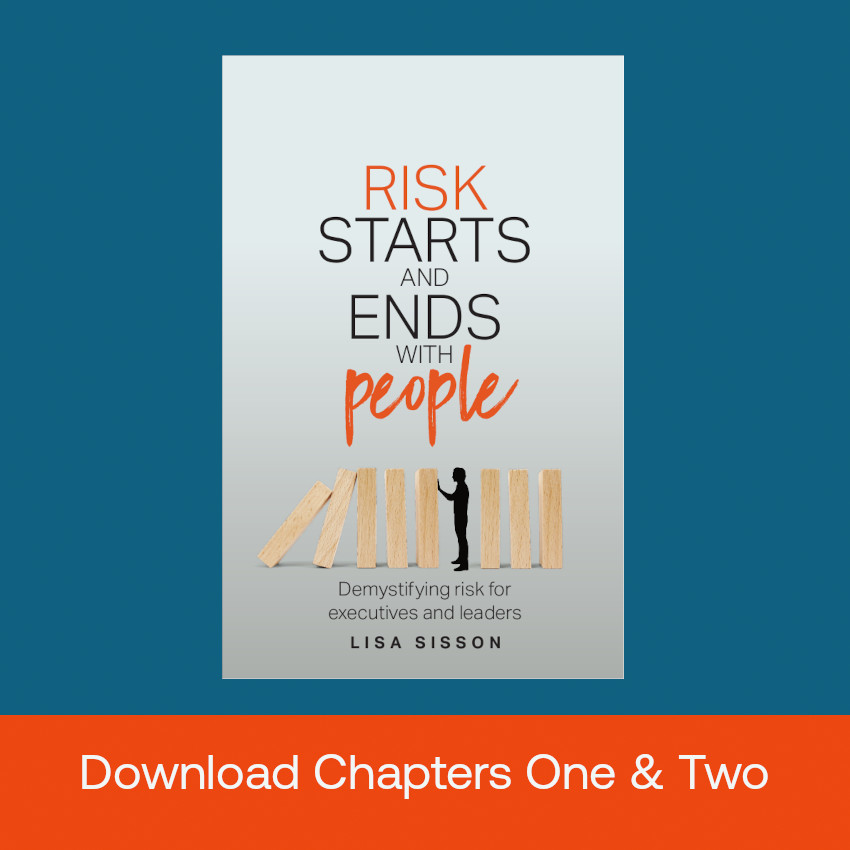 This is a book designed to change the way you think about risk. It is a practical guide to leaving behind the fear and anxiety associated with risk and inspiring your people to become your risk sensors. To identify risk before it has the chance to inflict serious harm.
The eleven chapters offer a manual for creating a workplace where people are motivated to come to work, contribute their skills, innovate, problem-solve and push for excellence.
Chapter 1: Demystifying Risk
Chapter 2: The Risk Vortex
Chapter 3: System For Risk (S4R)
Chapter 4: Russian Roulette
Chapter 5: Starting With You
Chapter 6: The Safe Zone
Chapter 7: PROTECT – Step One
Chapter 8: PROTECT – Step Two
Chapter 9: Dave's Dilemma: A Case Study
Chapter 10: Reputation, Revenue And Risk
Chapter 11: Turning Risk Into Opportunity